Chelsea manager Graham Potter have reacted to today's disappointing draw against Nottingham Forest and revealed when the team will start performing to his standards.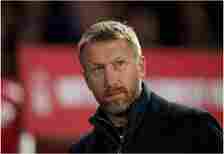 The Chelsea coach admitted that they were not good enough today to claim the victory, especially with their performance in the second half. Potter said his players moved the ball slowly and failed to capitalize on the few opportunities they saw.
Chelsea played better in the first half and got the lead when Raheem Sterling scored from a rebound. In the second half, Serge Aurier equalized for Forest with a decent finish.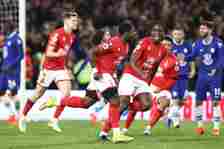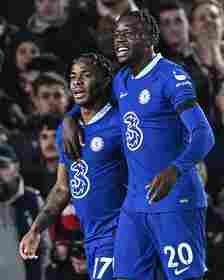 Chelsea are now seven points far from the top four and they need to start performing well in their next games to finish in the top four.
However, Potter on when Chelsea will start performing to his standards was quoted as saying: "How long is a piece of string? It's the beauty of football. It would help if we get our players back in terms of the key ones then we can build consistency."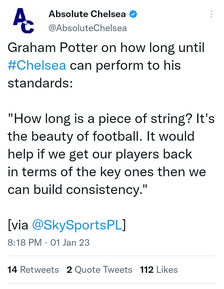 Potter meant that the team will start performing to his standards when his key players are back from their injuries.
Nevertheless, Chelsea will play Manchester City in their next league game.
What are your thoughts on what Potter said?
Let me know in the comment section