Arsenal Handed Major Tielemans Boost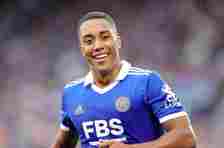 Leicester has reportedly made the first bid for Angers player Azzedine Ounahi. According to reports, Leicester has been convinced to sign the Moroccan midfielder as a result of his World Cup performances.
Because Tielemans and Ounahi play in the same position and Leicester has chosen Ounahi as their replacement if Tielemans joins Arsenal, this is a significant win for Arsenal.
Real Madrid Is Interested In Konate
Ibrahima Konate is a target for Real Madrid, a powerhouse club in Spain.
The former RB Leipzig defender is a favourite of Ancelotti. He received a lot of praise for his World Cup efforts, which helped France to reach the final against Argentina.
Although a move in January seems extremely unlikely, there are rumours that Real are considering a summer acquisition. Although it is said that the Spanish team has the money to make a deal, Liverpool does not want to sell.