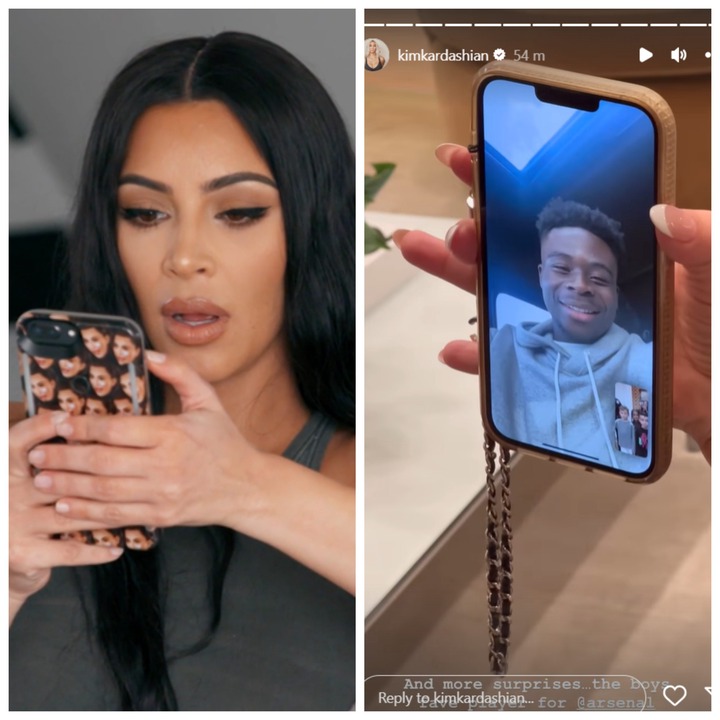 Popular reality TV star and entrepreneur Kim Kardashian made headlines when she recently visited the Emirates for Arsenal's Europa League defeat to Sporting Lisbon.
Keeping up with the Kardashian star had a chat with their 'favourite player' Bukayo Saka.
Kim also posted her children posing with Everton attacker Dele Alli, who is meant to be living in Turkey on loan at Besiktas during what she called a "trip of a lifetime."
In her video chat with Saka, she praised the young player's talent and expressed her admiration for his hard work and dedication.
The two also discussed their shared love of fashion and style, and exchanged tips on how to stay fit and healthy.
Later on, Kardashian met with Alli for dinner, and the two reportedly hit it off. Kardashian has said that she was impressed by Alli's charm and charisma, and enjoyed getting to know him better.
She then uploaded a video chat between her son's friends and their 'favourite player' Bukayo Saka.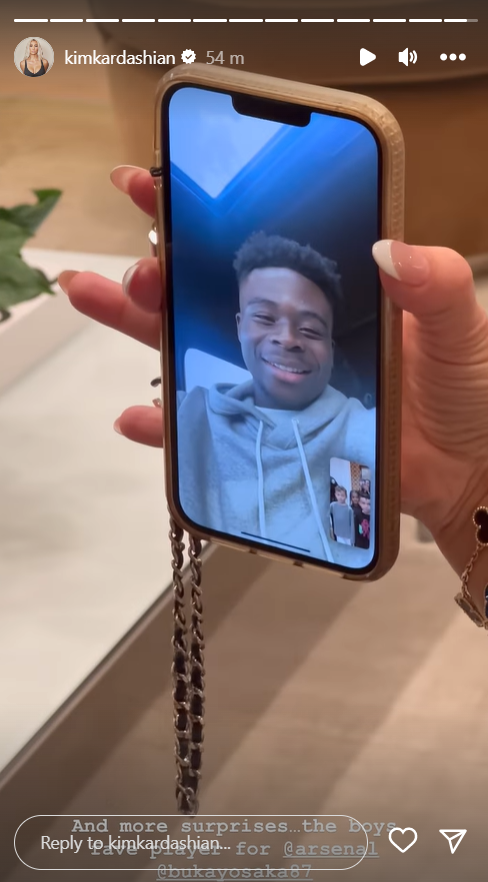 "Sorry I missed you guys yesterday, they said you were in the players' lounge, I had one shirt for you," the Arsenal and England winger said.
"We're going to come back if you win the Premier League!" one child replied.
"Tell me when you're coming back and I'll sort you some t-shirts," added, to much delight.
David Beckham had sent signed Inter Miami shirts from the MLS team he owns, but the England connections didn't end there.
Kardashian's trip to London was an exciting and memorable experience, both for her and for the football stars she met along the way.
Her interactions with Saka and Alli are a reminder of the power of sports to bring people together and create lasting connections.